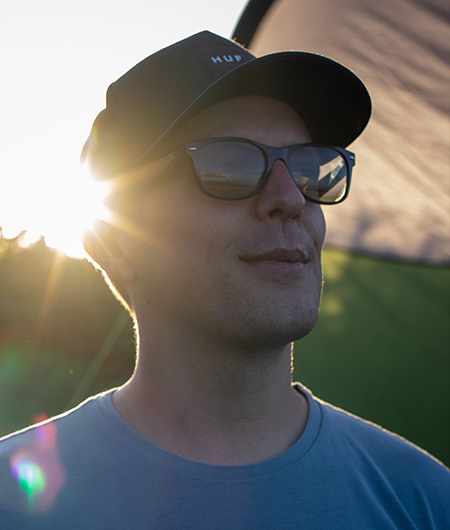 Camera Operator, Focus Puller & Camera Technician...
John has been working in the industry since 2012…
Starting off as a Trainee / VT operator and moved quickly into camera assisting.
Working as an assistant in live studio, dramas, music videos, documentary, corporate videos, short film features and commercials.
Working in television in various fields has given him a greater understanding of what is required in each of these environments.
Whether it's rigging a multiple camera setup for studio, shooting on location or outside broadcasting.
John is also a long time photographer which first pushed him into the field of cameras.
He has worked as a remote head technician since 2017 working on remote tracking systems and remotely operated camera working all over the world.
Photo Portfolio
John has been a photographer for 20 years taking photos as a hobby but this has helped him move into the camera field.
His photos are a mix of street photography, nature or anything different that takes his eye.
Club and white water rafting photography was the job he had before breaking into the TV industry.
He still takes photography in various setting and is happy to take photos on set or rent his equipment out to any production.
Also with in this section are some photos of John which have been taken of him while on the job or while working on interesting shows.
With up to date equipment that is ready for any productions stills needs.
Latest camera: Sony A7iii + Various Sony lens.
Services Provided
Below are some of the roles John has worked on over the years.
He is extremely well versed in the following.
If you have any questions at all please contact him via the bottom of the page.
Clients
Here are some of the clients John has had working relationship with for over a decade.
He works regularly with these clients on various shows all over the country.
If you have any questions at all please contact John via his details at the bottom of the page.